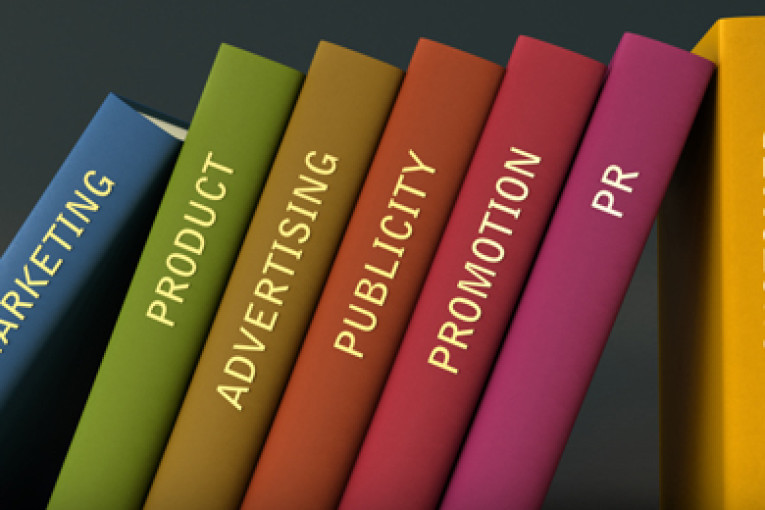 Seamos sinceros. Una de las cosas más complicadas a las que tenemos que hacer frente durante la Navidad es buscar el regalo perfecto. Muchos pasan horas y horas pensando cuál será ese presente con el que sorprender a sus seres queridos y la decisión nunca es fácil.
Por eso hoy queremos ayudarle aprovechando que los Reyes Magos ya están preparando su viaje desde Oriente. ¿Por qué no apuesta por un libro? Ya sabe aquello de que el saber no ocupa lugar y una buena lectura siempre es agradable.
Para que no pierda el tiempo buscando y buscando el mejor libro hoy le ofrecemos un total de 10 que ningún "marketero" debería dejar escapar si quiere empezar con buen pie el 2016. Mire su lista de regalos pendientes y tome nota de los libros que le ofrecemos a continuación extraídos de business.linkedin.com:
1. Para los que empiezan un nuevo negocio
Autor: Joe Pulizzi
Publicidad
Título: Content Inc.: How Entrepreneurs Use Content to Build Massive Audiences and Create Radically Successful Businesses
Un libro que ayudará a todo aquel que esté pensando en empezar algún tipo de negocio a través de una completa guía de ejemplos y casos procedentes de la vida real con el desarrollo de producto y la construcción de una sólida audiencia como bases.
2. ¿Quiere triunfar con el marketing de contenidos?
Autor: Andy Crestodina
Título: Content Chemistry: An Illustrated Handbook for Content Marketing
El autor pone a disposición del lector todos sus años de experiencia en esta guía fundamental para todos los que centren su trabajo en el marketing de contenidos con una especial atención a la creatividad como elemento fundamental de la ecuación del éxito.
3. Marketing y Big Data al descubierto
Autor: Russell Glass & Sean Callahan
Título: The Big Data-Driven Business: How to Use Big Data to Win Customers, Beat Competitors, and Boost Profits
Ambos autores desmitifican la complejidad del marketing basado en el Big Data compartiendo con el lector una serie de casos prácticos y de éxito. Lectura obligatoria ya que el data dará mucho de qué hablar durante todo el 2016.
4. Aprenda a sumar clientes en LinkedIn
Autor: Stephanie Sammons
Título: Linked to Influence: 7 Powerful Rules for Becoming a Top Influencer in Your Market and Attracting Your Ideal Clients on LinkedIn (English Edition)
LinkedIn se posiciona como la red social laboral por excelencia y en este libro encontraremos siete reglas básicas y prácticas con las que aumentar nuestra influencia en la plataforma y conseguir llegar a nuestros clientes.
5. ¿Quiere calcular el ROI exacto? Este es su libro
Autor: Michael Brenner
Título: The Content Formula: Calculate the ROI of Content Marketing & Never Waste Money Again
La medición del ROI en el marketing de contenidos se posiciona como una de las grandes preocupaciones de los "marketeros" y con estos consejos aprenderemos la fórmula para no perder dinero.
6. Cinco claves para lograr el éxito que hasta ahora le han ocultado
Autor: Shawn Achor
Título: Before Happiness: The 5 Hidden Keys to Achieving Success, Spreading Happiness, and Sustaining Positive Change
No pierda la oportunidad de comenzar el 2016 descubriendo estas cinco claves para alcanzar el éxito que hasta ahora nadie le había contado.
7. Ambigüedad, su salvavidas empresarial
Autor: Jamie Holmes
Título: Nonsense: The Power of Not Knowing
La ambigüedad es una habilidad básica para la supervivencia y más en el mundo de los negocios. El autor deja claro que no importa la inteligencia que tengamos sino la confianza y fuerza de voluntad con la que contemos para afrontar todos los retos.
8. La revolución a la hora de hacer nuevos negocios
Autor: Clayton M. Christensen
Título: The Innovator's Dilemma : The Revolutionary Book That Will Change the Way You Do Business
Una clara llamada de atención para los empresarios que en la actualidad se enfrentan a constantes cambios.
9. ¿Quiere ser millonario?
Autor: Napoleon Hill
Título: Think And Grow Rich
En resumen, una lectura obligada para todo "marketero" que quiera tener éxito y dinero.
10. No deje escapar esa idea que le hará triunfar
Autor: Dorie Clark
Título: Stand Out: How to Find Your Breakthrough Idea and Build a Following Around It
Una completa lectura que le ayudará a conocerse y extraer lo mejor de sí mismo a través de una serie de interesantes entrevistas.
- See more at: http://www.marketingdirecto.com/especiales/recopilatorios-2015tendencias-2016/10-libros-con-los-que-todo-marketero-deberia-empezar-2016/#sthash.e7hGsLQ5.dpuf